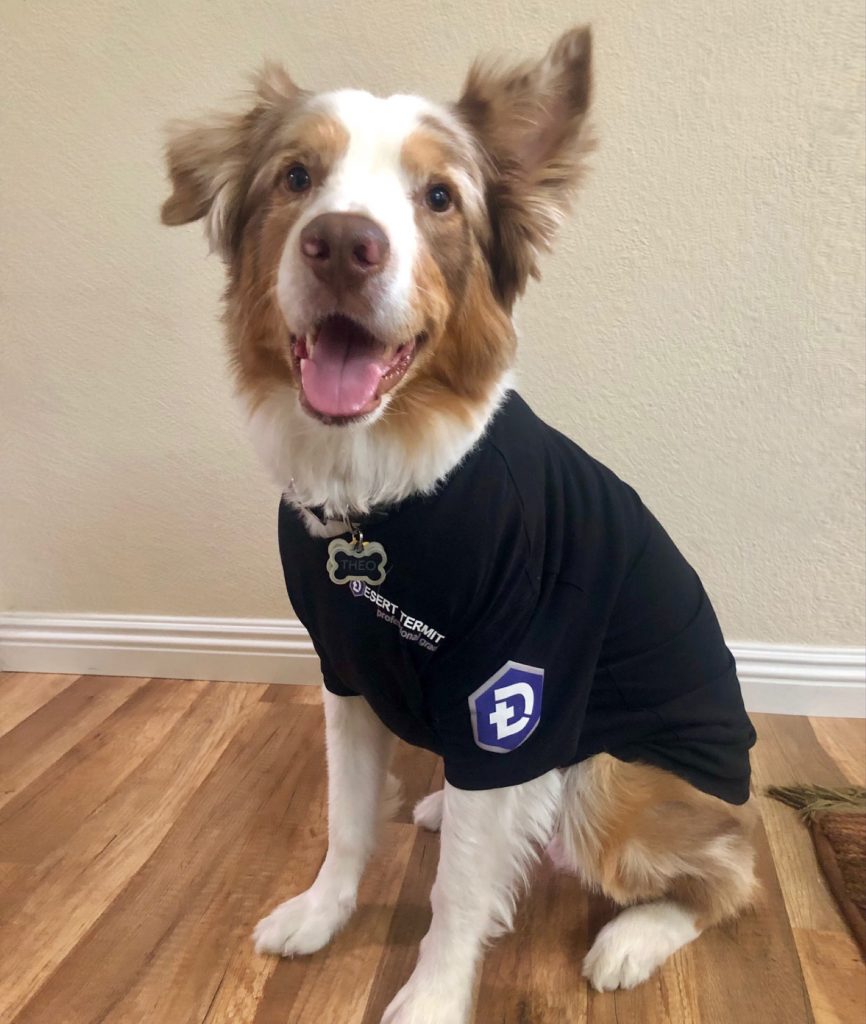 Our employee of the month Theodore! Just kidding! In all seriousness, we know how important your pets are to you. With our technicians and myself being pet owners, safety is our number one priority! At Desert Termites we have extensively researched for the safest, yet most effective chemicals out on the market to keep those pesky critters away. Any treatment that we provide is designed for 100% pet safe pest control.
We differ from other companies in that we use the IPM (Integrated Pest Management) system that requires all technicians to first evaluate the pest issue. Then we must eliminate any possible harboring areas, food, and any other ideal conditions for the target pests, all before we even apply a drop of chemical. This allows us to truly target the specific pest, limit pesticide usage, and decrease attractive areas, which all in turn increase safety for your pets.
While pet safety in pest control can be a concern, you can rest assure Desert Termites will keep all your pets in mind!
What should I do with my pet before, during, and after a treatment?
 This all depends on the type of pet you have and where the treatment will take place. Typically we travel out to your home and provide a free inspection where a technician will perform an in-depth evaluation of your home for the specific target pest.  At this time they will provide you with instructions on pet safety. In most cases for common pets such as dogs and cats, they should be kept out of the treated areas until the product has dried. With summer coming, outdoor areas should be dry in 10 minutes or less. Indoor services, again, depend on the type of treatment performed. However a lengthier period of about an hour or until dried should be given before pets may return.
If at anytime you are unsure of what you can and cannot do in relation to your specific treatment, please do not hesitate to Contact Us here at Desert Termites. We are dedicated to making safety our number one priority when it comes to you, your family, friends, and pets!