We proudly serve and have served many residents valley wide. We care about you, your family, and your property. We are committed to providing the upmost effective and safe pest control services. We know how disturbing and disruptive unwanted pests may be, with that in mind, we would be glad to serve you.
My Story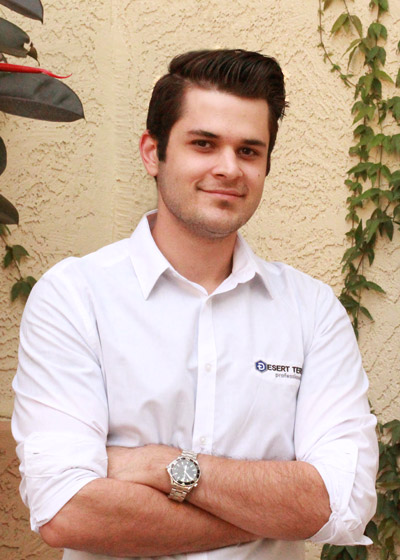 Hello, my name is Didi. I am an Arizona born native and have lived in this great state for most of my life. I attended Arizona State University and have obtained my bachelor's degree in Life Sciences. This was where I became passionate about chemistry and fell in love with the subject. In order to further my education I was accepted into St. James School of Medicine in Chicago to receive my M.D. degree. Unfortunately, after approximately 2 years into the program my main support, being my parents, both lost their employment in the same month.
I returned home immediately to support them financially. This sparked my passion for chemistry once more when I acquired a technician position with a local pest control company. I started heavily researching the safest and most effective pesticides for various insects. Seeing my dedication, I was promoted to manager, and was tasked with researching and acquiring specific pesticides that would be effective against the newly emerging pyrethroid resistant insects.
Now with Desert Termites, I am implementing all of my previous experiences into one company. I believe in using safe, scientifically proven approaches along side the ethics and morals I have picked up over the years. I am dedicated to upholding Desert Termites to the highest standards of quality and honesty. I will never settle for just satisfactory. I will only strive for excellence!