We'll give you the peace of mind you deserve in your home again!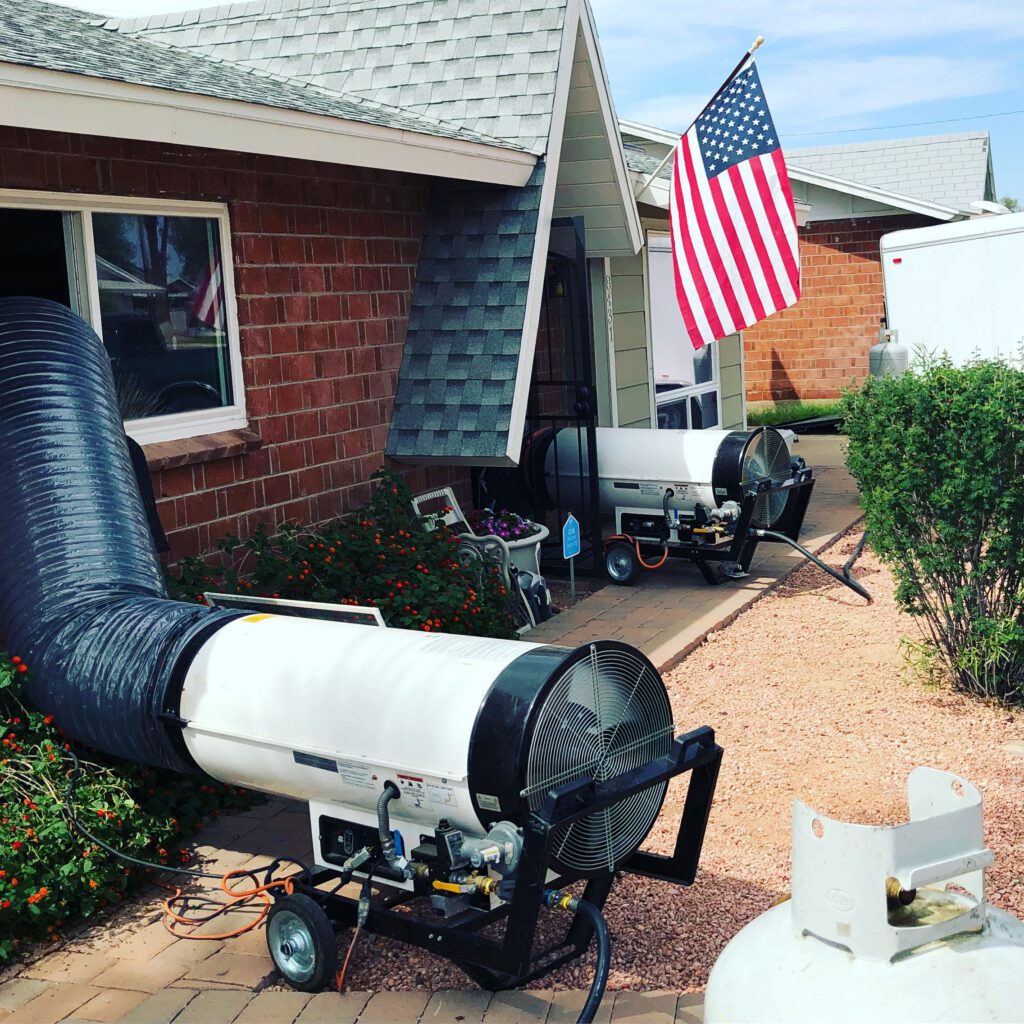 At Desert Termites we understand how frightening and disturbing bed bugs can be. With decades of combined experience we guarantee complete eradication of all the bed bugs regardless of what treatment you decide upon.
Our Treatments:
Pesticide Treatment:
This process is the most affordable route. Here we apply pesticide to specific areas and treat all furniture within your home. We always treat the entire home to ensure complete coverage and protection. Our specialized treatment uses top of the line products that kills even the pesticide resistant bugs. Keep in mind this route is not immediate and will take approximately 30 days to eradicate the entire population. Our bed bug spray treatment comes with a standard 6 MONTH WARRANTY.
Heat Treatment:
This is the best treatment option for fast results. Our heat treatment will guarantee that you'll be bed bug free in 6-8 hours (depending on size of home). We start the treatment by heating the affected rooms individually to 145 degrees Fahrenheit for approximately 1-2 hours. Our technicians will then move and shift furniture during the process to expose any "cold pockets" where the bed bugs may be hiding. Once the heat portion is completed we follow up with a standard pesticide treatment to ensure protection from re-entry. Our heat and pesticide treatment comes with a standard 2 YEAR WARRANTY.
Our hassle-free warranty promise:
If at any time during the warranty period you have seen bed bugs, give us a call for a free inspection and immediate treatment. We promise to provide a no questions asked full treatment at NO cost to you.
If you have seen bed bugs or have any questions at all, do not wait! Give us a call for a FREE in-home consultation at (602)-677-0132!